[row][third_paragraph] Date: August 27, 2015 9:00 a.m. PST 11:00 a.m. CST 12:00 p.m. EST Duration: 60 minutes  Approved for 1.0 California CLE credit, 1.0 Illinois CLE credit, 1.0 New York CLE credit, and 1.0 Texas CLE credit. Florida and Virginia CLE applications can be made upon request. Participants requesting CLE for other states will receive Uniform CLE Certificates. Baker & McKenzie LLP is a California and Illinois CLE approved provider. Baker & McKenzie LLP has been certified by the New York State CLE Board as an accredited provider in the state of New York for the period 12/12/12-12/11/15. This non-transitional program is not appropriate for newly admitted New York attorneys. Baker & McKenzie LLP is an accredited sponsor, approved by the State Bar of Texas, Committee on MCLE. Contact Information Sal Gonzalez + 1 202 835 1661 [email protected] [/third_paragraph][paragraph_right] Webinar Description: With new leadership at DOJ, it is extremely important for companies to know what to expect in terms of FCPA enforcement.  Leaders at DOJ and SEC have recently said that they intend to focus more on individual prosecutions and to cooperate more with foreign authorities.  But they have also given indications that they understand the need for companies to limit the scope of investigations. At the same time, DOJ has created a new "compliance counsel" position.   What does all of this mean?  Can we expect more enforcement, less enforcement, or just a different kind of enforcement?  Based on a thorough review of the public statements of DOJ and SEC enforcers, the speakers will address the following questions and others:
Can we expect any changes in DOJ policy under the new Attorney General and her team?
Can we expect more individual prosecutions?
What has the current leadership at DOJ and SEC said about scoping investigations, self-disclosure and individual prosecutions?
What can we expect from the new DOJ Compliance Counsel position?
What are the most effective investigative and advocacy strategies in this new enforcement environment?
Presenters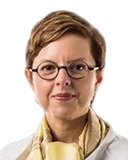 Natalia Shehadeh VP & Chief Compliance Officer, Weatherford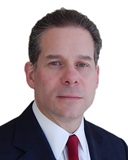 Tom Firestone Partner, Baker & McKenzie LLP Jonathan Nelms Partner, Baker & McKenzie LLP
[button link="http://bakerxchange.com/collect/click.aspx?u=jRYOrR8N39S7v/TSFRK+AWvrC2QAb4YqDDssFoZICptqYQVoyM8ryDYJRNGO9IwSeXo+NnFPNwieSsyRm9jdDsDHugSrFvbb&rh=ff00215a6397b294523d70732840aaa04a13f3e4″ icon="fa-envelope-o" size="small" side="left" target="blank" color="a71930″ textcolor="ffffff"]Register[/button]
[/paragraph_right][/row]