In brief
The Singapore government has released White Paper On Singapore Women's Development ("White Paper") on 28 March 2021, the first whole-of-society review of women's development. Acting on data collected and analysis of feedback on areas where women still face barriers and challenges, the White Paper sets out 25 collective action plans in five main areas to advance women's development.
Employers should note that the first of these areas concerns providing equal opportunities in the workplace, and will involve:
Strengthening laws to address unfair and discriminatory employment practices
Developing advisories and guidelines to encourage adoption of flexible work arrangements (FWAs)
These new laws and guidance will apply to all employees and not just women employees.
We summarise the forthcoming changes, expected at the end of 2022 and by 2024, below to assist you in taking the necessary preparatory steps.
---
Key takeaways
The White Paper concluded that, for workplaces to reflect our societal values of fairness, inclusivity and progressivity, employers will have to provide equal opportunities and reduce gender pay gap by:
Preventing discriminatory practices and occupational segregation
Removing barriers to women entering and progressing in their careers of choice
We summarise below the key challenges and gaps to be addressed, as identified by the White Paper, as well as the remedial action plans proposed:
Challenges
Gaps
Action plans
Workplace fairness
The White paper identified an errant minority of employers discriminating against some workers, based on feedback from women concerned about workplace discrimination and the perceived risks around reporting it.
Introducing a more robust system to uphold workplace fairness in the long term:
– The established Tripartite Guidelines on Fair Employment Practices will be given legal effect to take a stronger stance against unfair employment practices of all forms, including against women.
– The Tripartite Committee on Workplace Fairness (TCWF) will support whistleblowers and provide more support to those who experience workplace discrimination or harassment to come forward. By end-2022, TCWF will issue the following three proposals to address these problems and establish positive norms so that whistleblowers will not be disadvantaged in the workplace:
~ Assure employees that their grievances will be well managed by requiring employers to set up formal grievance handling procedures, and to clearly communicate the procedures to their employees. Key duties include having a proper inquiry and documentation process. Guidance will be tailored for smaller employers to support their implementation.
~ Protect confidentiality of employees who report workplace discrimination or harassment, restricting knowledge of the employee's identity to only persons who need to know, or the purposes of grievance handling, investigation and related proceedings (including the accused), or as required by law.
~ Prohibit retaliation against employees who report workplace discrimination or harassment.
Support women to enter and progress in the workforce
To support women to continue working and to progress in their careers, employers must go beyond encouraging the provision of FWAs, to also encouraging FWA utilisation.
FWAs include flexi-place (e.g., teleworking, work-from-home, homeworking), flexi-time (e.g., staggered hours, compressed work week), and flexi-load (e.g. job-sharing, part-time) arrangements.

Although the Ministry of Manpower (MOM) recognises that:
– FWAs are not an entitlement and it is the employers' prerogative to accept or reject FWA requests.
-The type and extent of FWAs employers can provide will be subject to the business needs and operational contexts of different employers.

Nonetheless, MOM will work with tripartite partners, the National Trades Union Congress, and the Singapore National Employers Federation to put in place a new set of Tripartite Guidelines that will require employers to fairly and properly consider FWA requests by 2024.

To establish the norm that FWA requests will be seriously considered by employers, the Tripartite Guidelines will prescribe fair and proper practices that employers should adopt, such as:
– A human resources policy on FWAs
– Proper processes to assess and communicate the outcome of FWA requests

On its part, MOM will consult tripartite partners on the scope of the Tripartite Guidelines:
– Take a calibrated and enabling approach in its implementation to preserve mutual trust and understanding between employers and employees
– Provide employers with templates, guides and training


Note that MOM may focus on larger employers with greater capacity to abide by the Tripartite Guidelines, and egregious cases will face MOM scrutiny.

In preparation for these Tripartite Guidelines, MOM and tripartite partners will boost adoption of the voluntary Tripartite Standard on Flexible Work Arrangements, which sets out best practices for employers to offer and objectively evaluate employees' requests for FWAs.
We will keep you informed on developments on this front. In the meantime, if you have any queries regarding this or any related employment matter, please feel free to contact us.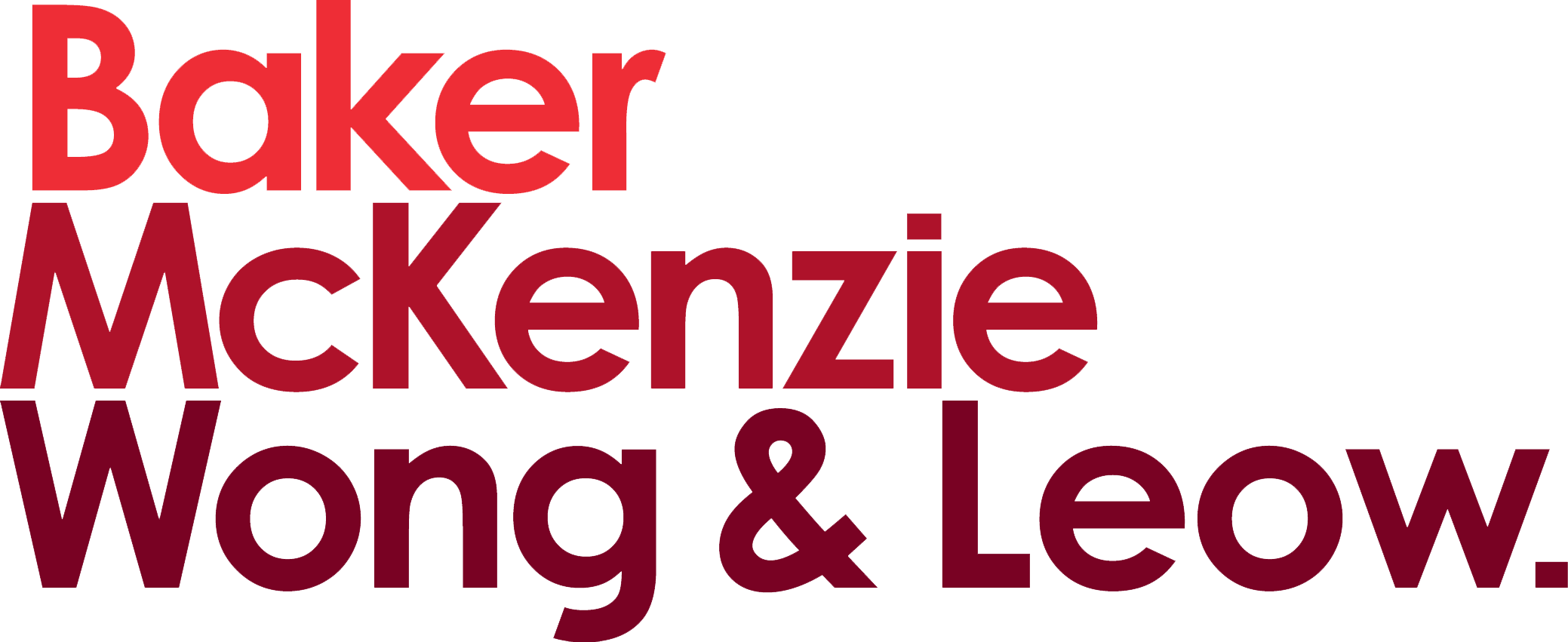 © 2022 Baker & McKenzie.Wong & Leow. All rights reserved. Baker & McKenzie.Wong & Leow is incorporated with limited liability and is a member firm of Baker & McKenzie International, a global law firm with member law firms around the world. In accordance with the common terminology used in professional service organizations, reference to a "principal" means a person who is a partner, or equivalent, in such a law firm. Similarly, reference to an "office" means an office of any such law firm. This may qualify as "Attorney Advertising" requiring notice in some jurisdictions. Prior results do not guarantee a similar outcome.