In brief
Amendments to the Employment Act 1955 ("Act") have been long overdue. On 30 March 2022, the Employment (Amendment) Bill 2021 ("Bill") was passed in Dewan Negara (Senate). The amendments have not come into force and there is currently no indication as to when this might happen. In this alert, we summarise the key amendments introduced by the Bill.
---
The amendments introduced under the Bill are driven by Malaysia's commitment to comply with international labor law standards and practices required under the Trans-Pacific Partnership Agreement, the Malaysia-United States Labour Consistency Plan and the International Labour Organisation.
Some of the key amendments to the Act are summarised below:
Extension of maternity leave
The Bill increases maternity leave from 60 days to 98 days.
Restriction on termination of pregnant employees
The Bill restricts employers from terminating a pregnant employee or an employee if suffering from an illness arising out of pregnancy except on the grounds of misconduct, wilful breach of a condition of the employment contract, or closure of the employer's business.
Introduction of paternity leave
Married male employees are entitled to seven consecutive days of paternity leave.
Notice on sexual harassment
Employers are required to conspicuously exhibit a notice to raise awareness of sexual harassment in the workplace.
Employment of foreign employees
Employers must obtain prior approval from the Director-General of Labour ("Director-General") to hire foreign Employment Act employees. Failure to do so is an offense and on conviction, the employer shall be liable to a fine not exceeding RM 100,000 and/or to imprisonment for a term not exceeding five years.
Presumption of employment
The Bill provides that, unless proven otherwise, an individual shall be presumed to be an employee if:
His manner or hours of work are subject to control by another person.
He is provided with tools, materials or equipment by another person to execute his work.
His work constitutes an integral part of another person's business.
His work is performed solely for the benefit of another person.
Payment is made to him for work done at regular intervals and it constitutes the majority of his income.
Reduction in limit on regular working hours
The weekly limit on regular working hours has been reduced from 48 hours to 45 hours.
Discrimination
The Director-General has the power to inquire and decide on any dispute relating to discrimination in employment and make an order where necessary. The extent of the powers of the Director-General is not clear nor are the types of orders the Director-General may make.
Scope of employees covered under the Bill
Although the intention of the Bill is to provide enhanced employment benefits such as maternity protection and protection against discrimination, the Bill has not expanded the scope of individuals to whom the Act will be afforded protection. Additionally, the Bill also deletes sections under the Act which provide maternity protection to all employees regardless of salary, thereby diminishing the scope of individuals who would have benefited from this provision. This means that the new maternity protections under the Bill will now clearly apply only to those who fall within the Employment Act's ambit (i.e., those earning less than RM 2,000 in monthly wages or are engaged in specified occupations ("EA Employees")).
The Minister of Human Resources had proposed that the Employment Act will, in the future, be expanded through a ministerial order to cover other types of employees regardless of their wage amount (i.e., not just EA Employees). However, the details of this proposal remain unclear at this time.
Click here to download the alert.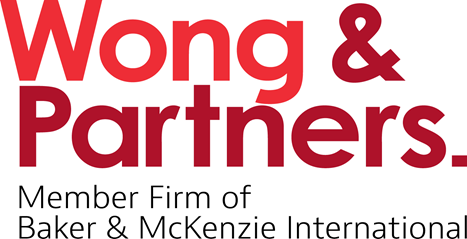 This client alert was issued by Wong & Partners, a member firm of Baker McKenzie International, a global law firm with member law firms around the world. In accordance with the common terminology used in professional service organizations, reference to a "partner" means a person who is a partner or equivalent in such a law firm. Similarly, reference to an "office" means an office of any such law firm. This may qualify as "Attorney Advertising" requiring notice in some jurisdictions. Prior results do not guarantee a similar outcome.