In brief
On 23 March 2022, China's National Development and Reform Committee (NDRC) and National Energy Administration released a plan on the development of hydrogen energy for 2021-20351 ("Plan"). As the first national-level industry plan for hydrogen development, the Plan recognizes hydrogen as a major component of China's future national energy system, an important carrier for realizing green- and low-carbon transition to the net-zero economy, and a key direction of China's strategic emerging industries.
China currently is the largest producer of hydrogen in the world but the industry is still in its early stage of development, facing problems in various areas such as innovation capabilities, technical equipment and policy support and regulatory framework. The aim of the Plan is to promote and guide an integrated, green and high-quality development of the hydrogen industry in China. To that end, the Plan sets out the main objective for the development of China's hydrogen industry, namely, building up a complete hydrogen value chain by 2035 with a significant proportion of hydrogen produced from renewable energy to support China's green energy transition.
---
This article provides a summary of recent market developments in China's hydrogen sector, covering its value chain from production, storage, transport to end use application, government policy support to the industry, issues that are particularly challenging to the industry, as well as potential investment opportunities for foreign investors who are interested in participating in this booming market.
Click here to access full alert.
* * * * *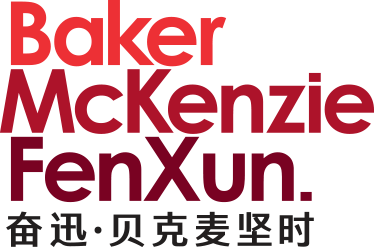 Baker & McKenzie FenXun (FTZ) Joint Operation Office is a joint operation between Baker & McKenzie LLP, an Illinois limited liability partnership, and FenXun Partners, a Chinese law firm. The Joint Operation has been approved by the Shanghai Justice Bureau. In accordance with the common terminology used in professional service organisations, reference to a "partner" means a person who is a partner, or equivalent, in such a law firm. This may qualify as "Attorney Advertising" requiring notice in some jurisdictions. Prior results do not guarantee a similar outcome.
This client alert has been prepared for clients and professional associates of Baker & McKenzie FenXun (FTZ) Joint Operation Office. Whilst every effort has been made to ensure accuracy, this client alert is not an exhaustive treatment of the area of law discussed and no responsibility for any loss occasioned to any person acting or refraining from action as a result of material in this presentation is accepted by Baker & McKenzie FenXun (FTZ) Joint Operation Office.