In brief
The Malaysian Government has introduced the Corporate Green Power Programme (CGPP) to encourage the adoption of green electricity amongst corporate companies in Malaysia. This new initiative will be in addition to existing initiatives such as the net energy metering scheme, self-consumption schemes and the green electricity tariff programme to bolster Malaysia's renewable energy agenda and promote carbon reduction.
---
Corporate Green Power Programme (CGPP)
The CGPP will utilise virtual power purchase agreements (VPPA) with a quota of 600MW to enable corporate companies operating in Malaysia to achieve their ESG goals.
Solar developers will be able to apply for a part of the 600MW quota and if successful, the solar developer will enter into the electricity market via the New Enhanced Dispatch Arrangement where they will sell the physical electricity into the national grid at the then prevailing system marginal price. Note that successful solar developers will have to ensure that their plants are operational by 2025.
Eligible corporate companies will then be able to execute Corporate Renewable Energy Agreements (CREA) with solar developers for the virtual sale and purchase of electricity. The CREA is a two-way financial hedge instrument that details the price setting mechanism that is agreed between the parties.
Applications for the CGPP will commence from 7 November 2022 until the earlier of 31 December 2023 or until the entire 600MW quota has been taken up. Applications can be made to the Single Buyer via their website (www.singlebuyer.com.my) from 7 November 2022.
The Energy Commission, as the regulator of the CGPP, will issue a guideline on 7 November 2022 which can be downloaded from their website (www.st.gov.my).
Observations
The CGPP is a timely welcome for the renewable and solar industry players who are gearing up for more opportunities to increase Malaysia's chances to meet the renewable energy targets that have been set. There are several concerns in the implementation of the CGPP, including:
whether foreign investment will be permitted and if so, will there be any cap on foreign ownership;
will parties be free to agree on the contents of the VPPA or will there be a standard form to be adopted; and
clarity on the characteristics and framework of the renewable energy certificates.
Potential investors (in particular foreign investors) would hope for some of these issues being addressed in the CGPP guidelines. Notwithstanding, the implementation of the CGPP puts Malaysia on par with its ASEAN neighbours and a step closer to realising its goals towards becoming a low carbon nation.
* * * * *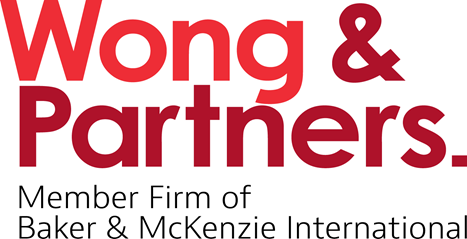 This client alert was issued by Wong & Partners, a member firm of Baker McKenzie International, a global law firm with member law firms around the world. In accordance with the common terminology used in professional service organizations, reference to a "partner" means a person who is a partner or equivalent in such a law firm. Similarly, reference to an "office" means an office of any such law firm. This may qualify as "Attorney Advertising" requiring notice in some jurisdictions. Prior results do not guarantee a similar outcome.