[row][double_paragraph] On 21 October, the European Commission issued the first two tax rulings State aid decisions finding the two rulings to violate EU State aid law. Join our Tax and State aid experts for a complimentary 1 hour webinar putting this finding into perspective and explaining what these decisions mean for multinational businesses and their EU APAs Our International Tax and European State Aid Groups bring together considerable topical knowledge and experience, working seamlessly across borders and legal disciplines to help clients navigate this developing area at the cross-section of international tax planning and EU competition law compliance.
Who should attend
This webinar is aimed at in-house legal / competition / compliance and tax functions alike. Please feel free to forward this to your colleagues who may also be interested.
How to register
Please register by clicking on the "Register now" button to your right. You will receive the dial-in details for this webinar automatically after the registration. We hope that you will be able to join us for what should be an interesting and fruitful discussion! Regards, Baker & McKenzie Tax and State Aid Groups [/double_paragraph][double_paragraph]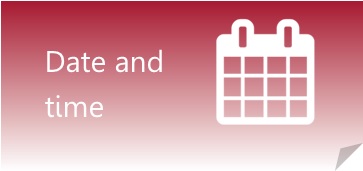 Thursday 5 November 2015
08.00 l San Francisco 10.00 l Chicago 11.00 l New York, Toronto 16.00 l London 17.00 l Brussels
For more information, please contact: Blanca Parés EMEA Tax Business Development Executive [email protected] [/double_paragraph] [/row]
Accreditation
Approved for 1 hour CPD credit in England and Wales. Approved for 1 California general CLE credit, 1 Illinois general CLE credit, 1 New York CLE credit, and 1 Texas general CLE credit. Participants requesting CLE for other states will receive Uniform CLE Certificates. Baker & McKenzie LLP is a California and Illinois CLE approved provider. Baker & McKenzie LLP has been certified by the New York State CLE Board as an accredited provider in the state of New York for the period 12/12/12-12/11/15. This non-transitional program is not appropriate for newly admitted New York attorneys. Baker & McKenzie LLP is an accredited sponsor, approved by the State Bar of Texas, Committee on MCLE. Approved for 1 Texas CPE credit. A uniform certificate for 1 CPE credit will be provided for participants to use for CPE credit applications in other states. We have registered with the Texas State Board of Public Accountancy as a CPE sponsor. This registration does not constitute an endorsement by the Board as to the quality of our CPE program.