In brief
As previously reported, the Competition and Consumer Commission of Singapore (CCCS) commenced public consultation on the Business Collaboration Guidance Note ("Guidance Note") from 30 July to 27 August 2021.
The final Guidance Note covers seven common types of business collaborations: information sharing, joint production, joint commercialisation, joint purchasing, joint research and development, standards development, and standard terms and conditions in contracts. It also discusses how trade associations can support collaboration initiatives between their members.
Businesses should refer to the Guidance Note when entering into new business collaborations with other businesses. It is also timely to review existing business collaborations to ensure that they are in line with the Guidance Note.
---
Comments
The Guidance Note specifies the conditions under which the CCCS is unlikely to have competition concerns regarding types of business collaboration.
Types of business collaboration. The Guidance Note covers:
Information sharing – Exchange of both price and non-price information among businesses
Joint production – Collaboration to jointly produce a product, share production capacity or subcontract production
Joint commercialisation – Collaboration in the selling, tendering, distribution or promotion of a product
Joint purchasing – Collaboration to jointly purchase from one or more suppliers
Joint research & development (R&D) – Collaboration on R&D activities, such as joint investment
Standards development – Setting of industry or technical standards
Standard terms and conditions in contracts – Use of terms shared amongst competitors establishing conditions of sale and purchase of goods and services between them and their customers
Actual and potential competitors. Importantly, the CCCS will assess whether businesses are actual competitors or potential competitors, and has indicated that "two years" would be an indicative period within which the CCCS would consider entry by a potential competitor as a "short period of time":
Actual competitors: Two businesses are treated as actual competitors if they are currently selling competing products.
Potential competitors: A business is treated as a potential competitor of another business if, in the absence of the agreement, it is likely that the former, within a short period of time, would supply a competing product. For a business to be considered a potential competitor, it would need to be able to enter the market fast enough so that the threat of potential entry constrains the behaviour of the existing businesses in the market. As an indication, two years may be considered a short period of time, but this would also be on a case-by-case basis depending on the characteristics and dynamics of the relevant market(s), as well as the specific capacities of potential entrants.
Market share thresholds. The Guidance Note explains how the CCCS will consider relevant assessment factors (e.g., market shares and market structure) when determining whether each type of business collaboration complies with section 34 of the Competition Act ("Act"); when they give rise to competition concerns; and conditions under which competition concerns are unlikely to arise. Section 34 of the Act prohibits agreements, decisions and practices that prevent, restrict or distort competition.
The CCCS will consider that an agreement will have no appreciable adverse effect on competition for actual and potential competitors if the aggregate market share of the parties to the agreement does not exceed 20%. The CCCS will also consider the market shares of other entities belonging to the same group, e.g., if the parent entity's market shares will be considered if its subsidiary is the party to the agreement.
Notably, the CCCS removed its proposed 25% indicative market share threshold for non-competing businesses from the Guidance Note.
Trade associations. The Guidance Note specifies that section 34 of the Act also applies to decisions and guidelines issued by trade association. After reviewing the responses from the public consultation exercise, the CCCS added further guidance on the steps that trade associations can take to avoid infringing section 34 of the Act. Apart from establishing a clear and specific agenda before trade association meetings, the CCCS also recommends that trade associations remind members ahead of and at such meetings to comply with the Act, and to keep adequate minutes of meetings.
Applicability of the section 47 prohibition when considering business collaboration. The CCCS clarified in its response to the public consultation exercise that "agreements or collaborations that raise competition concerns under the section 47 prohibition are not precluded from being considered under section 34 of the Competition Act". Section 47 of the Act prohibits the abuse of a dominant position in any market in Singapore. It also extends to conduct on the part of two or more businesses, i.e., where there is an abuse of a collective dominant position.
This response makes it clear that the CCCS may assess whether a business collaboration agreement infringes both section 34 and section 47 of the Act at the same time. Businesses should accordingly also undertake a comprehensive review to ensure that their business collaboration agreements do not infringe section 47 of the Act.
For further information and to discuss what this development might mean for you and how it might affect you, please get in touch with your usual Baker McKenzie contact.
* * * * *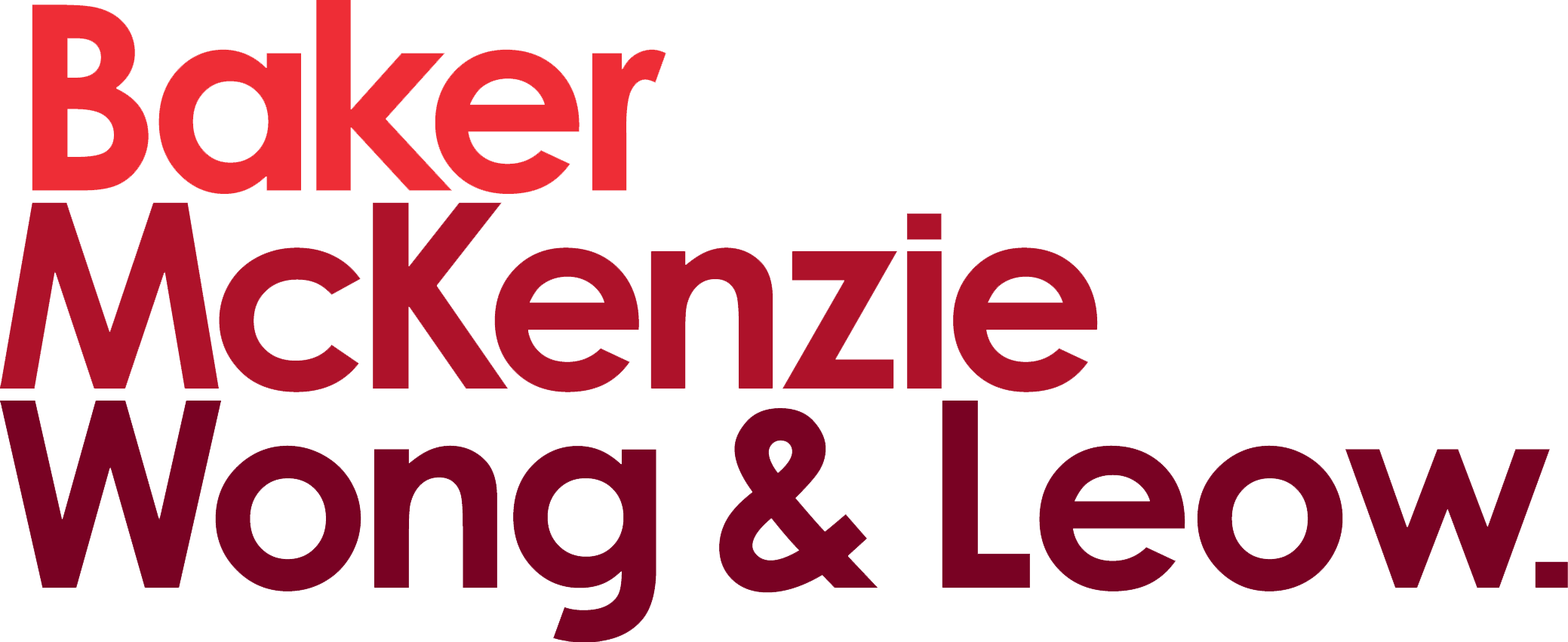 Baker McKenzie Wong & Leow is a member firm of Baker & McKenzie International, a global law firm with member law firms around the world. In accordance with the common terminology used in professional service organizations, reference to a "partner" means a person who is a partner or equivalent in such a law firm. Similarly, reference to an "office" means an office of any such law firm. This may qualify as "Attorney Advertising" requiring notice in some jurisdictions. Prior results do not guarantee a similar outcome.