Recommendations by the Advisory Committee on Platform Workers will be progressively implemented, including amending existing work injury compensation laws, by the later half of 2024
In brief
The Ministry of Manpower (MOM), on 23 November 2022, accepted the 12 recommendations proposed by the Advisory Committee on Platform Workers in its report Strengthening Protections For Platform Workers (the "Report") issued on 17 November 2022.
The 12 recommendations in the Report aim to provide basic protections to platform workers in the following areas:
Adequate financial protection in case of work injury
Improved retirement and housing adequacy
Enhanced representation
We summarise below the:
Platform Workers covered by the recommendations, as well as the excluded classes of self-employed workers
Scope of the recommendations
---
Contents
---
In-scope Platform Workers and Platform Companies
The Platform Workers in the Report refers to only some of the class of workers which the MOM currently classifies as "self-employed persons", i.e., not employees of the companies operating the platforms. The Platform Workers falling within the scope of the recommendations will be:
Delivery workers
Private-hire car drivers and taxi drivers
who use online platforms to match them with demand for their delivery and point-to-point transport services.
Operators of these platforms will be defined as in-scope Platform Companies if the operator exerts a significant level of management control over Platform Workers, such as:
Using data-driven, algorithmic matching of demand and supply of services to optimise assignment of jobs to Platform Workers, which diminishes the Platform Workers' control over jobs they accept
Effectively determining or setting upper limits on price and remuneration resulting in the inability of Platform Workers to set their own price
Exerting control and direction over the performance of work with less room for Platform Workers to self-direct and strategise how they maximise earnings from users of their services
As noted by the Digital Platforms Industry Association Statement On The Advisory Committee On Platform Workers' Recommendations On Strengthening Protections For Platform Workers, the scoping of Platform Workers and the definition of Platform Companies potentially exclude third-party logistics and taxi street-hail platforms, which also use platform workers for their business needs.
Scope of the basic protections
We summarise the recommended protections for Platform Workers below:
Ensuring adequate financial protection for platform workers in case of work injury
I. Platform Companies must provide the same scope and level of work injury compensation as employees' entitlement under the Work Injury Compensation Act  2019 (WICA) which will be amended to include Platform Workers, which will include:
A. Setting a standard of coverage for Platform Workers to ensure adequate financial protection in case of work injury to eliminate the disparity in work injury compensation between Platform Workers and workers in similar sectors
B. Applying work injury compensation to all Platform Workers regardless of the frequency of work or number of hours worked. Platform Workers will be entitled to similar compensation as employees under WICA, where they would be compensated even if they were injured on the first day of work or were part-time or hourly-rated employees
C. Accounting for 'multi-homing' by ensuring the Platform Worker is compensated by their Platform Company that the Platform Worker was working for at the point of injury for actual earnings from platform work. This is similar to the compensation for employees under WICA, where the company at which the worker sustained the work injury would have to compensate them based on their average monthly earnings from all their employers
D. Where all employers are required to provide compensation to their employees who are injured while 'at work', developing a common understanding of when Platform Workers are 'at work'. This common understanding will recognise the direct influence that Platform Companies have over the safety of Platform Workers through a significant level of management control, even though they may not be responsible for the equipment and vehicles used by Platform Workers. Factors to be considered to ascertain what constitutes 'at work' include:
i. Waiting time in between jobs
ii. The time when goods are held in storage before being delivered
iii. Platform Workers not having fixed working hours or locations
a. Retaining the strengths of the current WICA regime, including the provision of work injury compensation insurance through the existing open and competitive insurance market
Improving Housing and Retirement Adequacy of Platform Workers
I. Platform Companies should provide Central Provident Fund (CPF) contributions at the same rates as employers and the CPF contribution rates of Platform Companies and Platform Workers will be aligned with employers and employees respectively:
A. The full CPF contribution regime will be required for Platform Workers who are aged below 30 in the first year of implementation
B. Cohorts of Platform Workers aged 30 and above in the first year of implementation will be allowed the option of opting in to the full CPF contribution regime
C. Opt-in rates for Platform Workers aged 65 years old and above will be monitored to assess the housing and retirement adequacy of
II. Platform Workers in these cohorts and whether any further measures may be needed in the futurePlatform Companies will be required to collect Platform Workers' CPF contributions to help workers make timely contributions
III. The increased CPF contributions will be phased-in over five years, unless major economic disruption warrants a longer timeline
IV. To ease the impact, Government may consider providing support for Platform Workers and the form this should take
Enhancing Representation for Platform Workers
I. Platform Workers will have the right to seek formal representation through a new representation framework which will allow them to organise and register themselves with MOM as new representative bodies:
A. The new representative bodies can formally seek the necessary mandate to negotiate with and enter into binding agreements with a Platform Company on the Platform Workers' behalf
B. A new legislative framework may be introduced to enable this formal representation which will be similar to the existing representation framework for employees and employers, but adapted for the unique circumstances of platform work and maintaining Platform Workers' status as non-employees
C. A new Tripartite Workgroup on Representation for Platform Workers will be established to co-create the new representation framework with key stakeholders such as Platform Workers, Platform Companies and the Government
Preparatory steps
Operators of online platforms should first determine whether their operating models exert a significant level of management control over their gig workers, bringing them in-scope as Platform Companies.
Platform Companies should begin to consider how to sustainably incorporate the new standards and solutions to their current business operations, as well as how the proposed changes may affect the ecosystem of merchants, rider partners and consumers, as noted by the Digital Platforms Industry Association in its Statement.
Where specific developments adopt from, and mirror, aspects of employment law, would be happy to offer Platform Companies tailored advice on WICA, CPF contributions and employee representation, as well as related matters.
* * * * *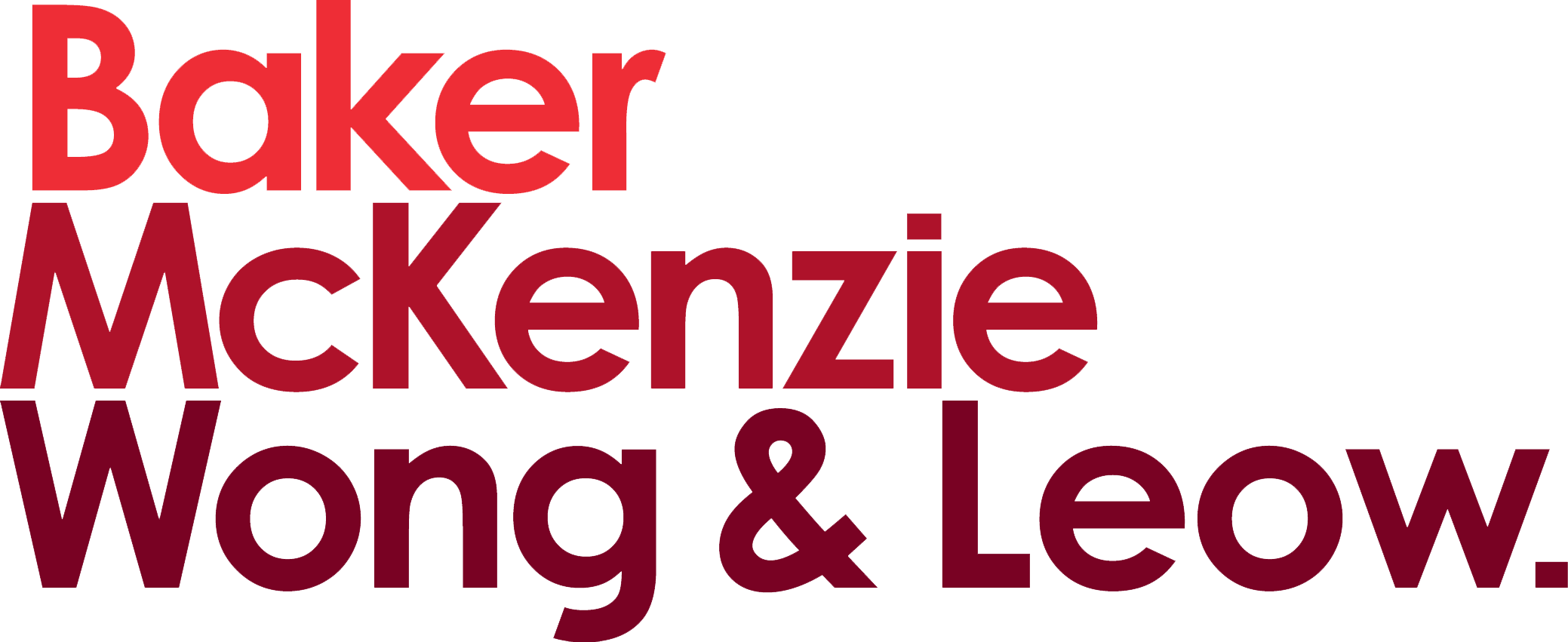 © 2022 Baker & McKenzie.Wong & Leow. All rights reserved. Baker & McKenzie.Wong & Leow is incorporated with limited liability and is a member firm of Baker & McKenzie International, a global law firm with member law firms around the world. In accordance with the common terminology used in professional service organizations, reference to a "principal" means a person who is a partner, or equivalent, in such a law firm. Similarly, reference to an "office" means an office of any such law firm. This may qualify as "Attorney Advertising" requiring notice in some jurisdictions. Prior results do not guarantee a similar outcome.