In brief
From 31 January 2023, the Info-Communications Media Development Authority (IMDA) implemented the full SSIR regime. All organisations that use short message service (SMS) with sender identification ("Sender ID") are required to register their Sender IDs with the Singapore SMS Sender ID Registry (SSIR). Non-registered SMSes have been labelled as "Likely-SCAM" and will be blocked from later this year. Organisations are encouraged to register their Sender IDs if they have not done so.
---
In depth
Scope of the SSIR
Organisations sending SMSes originating locally and overseas to Singapore mobile users that utilise Sender IDs, including application-to-person (A2P) messaging, are required to register with the SSIR. Telecommunication operators are also required to register their SMS Sender IDs with the SSIR. However, person-to-person (P2P) SMSes, which are SIM-based and sent via SIM cards where the Sender ID is tied to a unique mobile number, will not need to be registered.
These additional anti-scam measures came into force on 31 January 2023. SMSes with unregistered Sender IDs are now channelled through the Sender ID "Likely-SCAM", which functions similarly to a spam filter and spam bin. Consumers are advised to exercise caution when receiving such SMSes. This is an example of what a "Likely-SCAM" SMS looks like: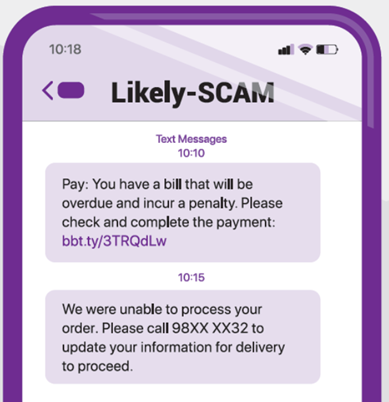 The "Likely-SCAM" Sender ID will only be available for around six months. After that, all SMSes with unregistered Sender IDs will be blocked.
There have been some teething issues in the implementation of these additional measures. Numeric A2P SMS are also blocked even though they are not strictly alphanumeric sender IDs such as "My Brand". To continue using numeric Sender IDs such as short code sender IDs (e.g., 7XXXX) and Long Virtual Number (LVN) Sender IDs (e.g., 8XXXXXXX and/or 9XXXXXXX), an organisation will need to submit supporting document(s) to the SSIR showing that the short code and/or the LVN sender ID was issued by a mobile network operator in Singapore to the organisation's SMS aggregator. The short code and/or the LVN sender ID will also need to be unique to the organisation.
For LVN Sender IDs, only LVNs from the 8 and 9 series can be registered. The organisation should also register both the 10-digit LVN with the "65" prefix (e.g., 658XXXXXXX and/or 659XXXXXXX) and the 8-digit LVN (e.g., 8XXXXXXX and/or 9XXXXXXX). The two versions of the LVN will be considered as one Sender ID for billing purposes.
Registration
Organisations that wish to send SMS with Sender IDs to Singapore mobile users must:
Register Sender IDs with the SSIR
Only use aggregators who participate in the SSIR
Registration with SSIR will require a Singapore local unique entity number (UEN). While it is acknowledged that foreign companies may not have UENs, they can obtain a Singapore UEN by registering with the Accounting and Corporate Regulatory Authority, either by incorporating a local subsidiary (having the local subsidiary register the Sender ID using its UEN) or registering a foreign branch office.
Organisations can authorise their overseas affiliates to send SMSes with registered Sender IDs on their behalf. This will require a letter of authorisation from the organisation to be provided to the SMS aggregator licensed by the IMDA.
Assignment priority
Organisations sending SMSes with Sender IDs will need to choose SMS aggregators who are licensed by the IMDA and registered with the SSIR to send SMSes to Singapore mobile users. The SSIR will assign Sender IDs on a first-come-first-served basis and may clarify with registrants if they have a trademark or other legitimate claim to the Sender ID.
* * * * *
For further information and to discuss what this development might mean for you, please get in touch with your usual Baker McKenzie contact.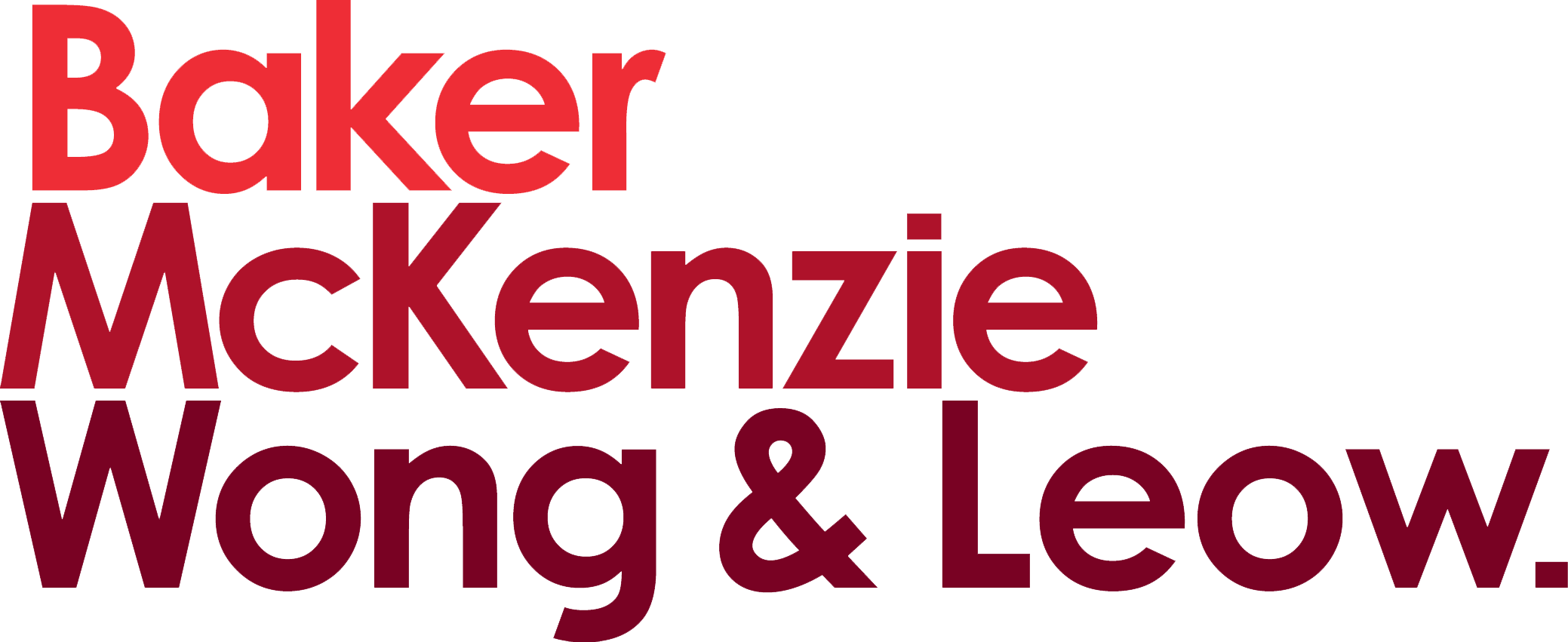 © 2023 Baker & McKenzie.Wong & Leow. All rights reserved. Baker & McKenzie.Wong & Leow is incorporated with limited liability and is a member firm of Baker & McKenzie International, a global law firm with member law firms around the world. In accordance with the common terminology used in professional service organizations, reference to a "principal" means a person who is a partner, or equivalent, in such a law firm. Similarly, reference to an "office" means an office of any such law firm. This may qualify as "Attorney Advertising" requiring notice in some jurisdictions. Prior results do not guarantee a similar outcome.