The Singapore Government has accepted the Tripartite Committee's 22 recommendations on Workplace Fairness in its final report. The upcoming Workplace Fairness Legislation is expected to be implemented in 2024.
In brief
Earlier this year, the Tripartite Committee ("Committee") released an interim report outlining its 20 recommendations for the proposed Workplace Fairness Legislation (WFL). In our previous alert: "The Tripartite Committee on Workplace Fairness — Interim Report", we took the opportunity to gather feedback from our clients regarding the upcoming WFL and participated in feedback and consultations with the Committee.
On 4 August 2023, the Committee published its final report ("Final Report") setting out its final set of 22 recommendations, following consultation and engagement with various stakeholders including employers, human resources and legal professionals, trade associations and chambers, union leaders, and various community organisations. The Singapore Government has accepted the final recommendations by the Committee and will work closely with the Tripartite Partners to implement the recommendations in law in 2024.
---
In this article, we discuss the two additional recommendations by the Committee and the clarifications that the Committee has provided in relation to certain of the 20 recommendations in the interim report (which still stands) in response to the feedback that the Committee received.
Comments
In the Final Report, the Committee introduced two additional recommendations for the upcoming WFL:
Recommendation 1: Define discrimination as 'making an adverse employment decision because of any protected characteristic'.
While there was previously no recommendation to define 'discrimination' in the upcoming WFL, the Committee has now made a recommendation for defining 'discrimination' to include only direct discrimination in the upcoming WFL. During the consultations, stakeholders had also provided feedback that both direct discrimination and indirect discrimination should be covered under the upcoming WFL. However, the Committee's view is that the upcoming WFL should only cover direct discrimination, as prohibiting indirect discrimination in the legislation may impose greater legal obligations on employers and result in greater uncertainty for both employers and employees. Nevertheless, the Tripartite Alliance for Fair Employment Practice (TAFEP) will assess such cases and assist parties in finding a reasonable approach to resolve the dispute where necessary.
Recommendation 13: Issue a tripartite advisory on providing reasonable accommodations to persons with disabilities.
In response to feedback for reasonable accommodations to be provided in the upcoming WFL, the Committee had instead recommended issuing a tripartite advisory to provide guidance on reasonable accommodations to persons with disabilities. The Committee took the view that it is difficult to define 'reasonable accommodation' and that legislating such a requirement may result in a more litigious workplace as well as inadvertently affect the employability of such individuals. The Committee states that accommodations are 'reasonable' when they help persons with a disability perform essential job functions, do not impose undue burden on the employer, and do not change the fundamental nature of the business.
The Committee also took into account feedback it received from stakeholders, and took the opportunity to provide clarifications to certain recommendations set out in its interim report (which remains standing in the Final Report).
1. Recommendation 2: Prohibit workplace discrimination in respect of the following characteristics: (i) age; (ii) nationality; (iii) sex, marital status, pregnancy status, and caregiving responsibilities; (iv) race, religion, and language; and (v) disability and mental health conditions ("Protected Characteristics").
The Committee rejected feedback to expand the scope of Protected Characteristics to cover characteristics such as sexual orientation, gender identity and criminal history, choosing to retain the categories of Protected Characteristics in the interim report (see Recommendation 2). The Committee is of the view that the upcoming WFL should be tightly scoped to protect against more common and familiar forms of discrimination, which supports Singapore's key social and economic objectives, and other forms of workplace discrimination can be addressed under the Tripartite Guidelines on Fair Employment Practices (TGFEP), which will be retained.
Interestingly, the Committee also recommended the definition of 'pregnancy' to include (i) women during pregnancy, including the period of statutory maternity leave and those who are breastfeeding, and (ii) women who express a desire to bear children. 'Caregiving responsibilities' will cover individuals who provide care for a family member in need without reference to the caregiver's sex or whether the caregiver is caring for someone living in the same household.
As for 'disability', the Committee recommends that it covers autism; any intellectual, physical, or sensory disability; or any combination of such disabilities with substantial impact on an individual's ability to carry out day to day activities. 'Mental health conditions' will cover more serious forms of diagnosed mental disorders usually associated with distress or impairment of areas of functioning (such details to be made available in the legislation).
2. Recommendation 3: Retain and enhance the TGFEP to work in concert with legislation. The TGFEP will continue to uphold overarching principles of fair and merit-based employment and provide protection against all forms of workplace discrimination.
Currently, the existing levers for errant employers who breach the TGFEP include a suspension of work pass privilege (i.e., curtailment of an employer's right to apply for new work passes or renew existing work passes for 12-24 months) and public naming of employers in egregious cases. In response to feedback that these levers may not be a sufficient deterrent to errant employers, the Committee indicated that most employers that TAFEP engages are generally cooperative, and it will find new ways to take stronger enforcement action against the small minority of non-cooperative employers.
3. Recommendation 4: Cover all stages of employment, i.e., the pre-employment (recruitment); in-employment (e.g., promotion, performance appraisal, training selection); and end-employment (e.g., dismissal) stages ("employment decisions").
The Committee clarified that the employment decisions relating to: (i) provision of employee benefits (e.g., providing additional leave and healthcare benefits); and (ii) flexible work arrangements will not be covered under the legislation. This clarification is important as it provides employers with the flexibility to design competitive and fair benefits packages that take into account the needs of the business and of employees.
While there were suggestions for WFL to prohibit harassment and impose duties on employers to avoid workplace harassment, the Committee is of the view that legal protections against harassment are already addressed in various legislation and legal guidance, including the Protection from Harassment Act 2014, the Penal Code 1871 and the Tripartite Advisory on Managing Workplace Harassment, and should properly be addressed there.
4. Recommendation 10: Exempt small firms (<25 employees) from the legislation for a start; to be reviewed in five years.
While stakeholders have raised concerns about the exemption leading to small firms failing to improve their HR practices and eliminate discriminatory practices, the Committee had chosen to retain the recommendation with a view to reviewing the exemption in five years. The Committee clarified that TAFEP and its partners support small firms to increase their capabilities such that they are in a position to implement the legislated requirements in the future. These measures include:
a) Providing employers with actionable insights, relevant resources, training and assistance to help them check if their employment practices are in line with the TGFEP and the upcoming WFL
b) Providing a one-stop resource page on TAFEP's website containing all legislation-related resources
c) Conducting briefings, clinics and webinars catering to small and medium enterprises to educate them on the TGFEP d) and upcoming WFL, and share best practices
d) Providing new training resources for companies and HR to incorporate into their in-house corporate training for business leaders and line managers
e) Setting up a new community of practice led by IHRP-certified HR professionals to provide advisory support and share best practice for small and medium employers on fair employment issues
5. Recommendation 15: TAFEP continues to serve as the first port of call outside the firm for workers who experience discrimination; Recommendation 20: Empower the ECT to strike out frivolous or vexatious claims, and/or award costs against such claimants.
During the consultations, there were concerns from employers that the upcoming WFL will result in more employees filing frivolous claims and cause additional administrative burden on employers. In this regard, the Committee argued that there is a need to strike a balance between facilitating employees' access to redress and preventing frivolous claims. Accordingly, an employee who wishes to lodge a workplace fairness claim will have to provide prima facie evidence to support their claim. This requires the employee to cite incidents that led them to believe that they had suffered an adverse employment outcome because of a protected characteristic, and the incidents should show how the consideration of the protected characteristic led to the adverse employment outcome. Employees may provide documentary evidence and oral testimonies to strengthen the claim. On the other hand, employers may also take appropriate disciplinary action against claimant employees where the ECT has struck out the claim or awarded costs to the employer on the basis of a frivolous or vexatious claim.
Overall, the Committee's Final Report does not appear to differ much from its interim report as the recommendations remain broadly similar. While certain questions and issues remain unaddressed (e.g., there being no discrimination protection for LGBTQ+ individuals, whether the upcoming WFL may invite an influx of frivolous claims from employees and whether the existing recommendations are sufficient to manage such issues, and how the upcoming WFL will work in tandem with the TAFEP), it appears that the intention for now is to take a careful and measured approach. It would be interesting to see how these recommendations are drafted in legislation and implemented in practice, and we expect to see the legislation develop as societal mindsets and needs continue to evolve over time.
* * * * *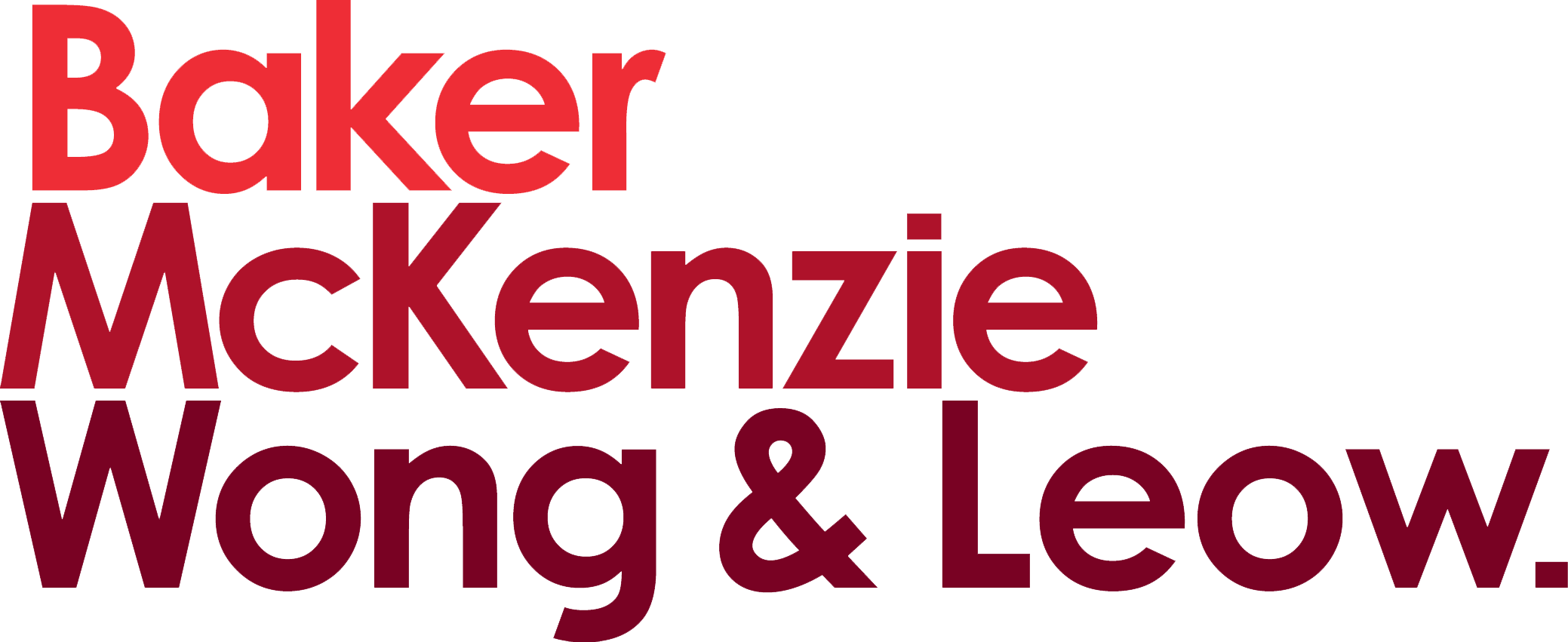 © 2023 Baker & McKenzie.Wong & Leow. All rights reserved. Baker & McKenzie.Wong & Leow is incorporated with limited liability and is a member firm of Baker & McKenzie International, a global law firm with member law firms around the world. In accordance with the common terminology used in professional service organizations, reference to a "principal" means a person who is a partner, or equivalent, in such a law firm. Similarly, reference to an "office" means an office of any such law firm. This may qualify as "Attorney Advertising" requiring notice in some jurisdictions. Prior results do not guarantee a similar outcome.