In brief
Singapore authorities are looking to address the recent spate of SMS-phishing scams targeting digital bank users through a variety of measures. The multi-stake holder approach involves government entities with responsibilities for the financial, telecommunications and home affairs sectors, as well as industry groups such as the Association of Banks in Singapore (ABS).
Some of the recent key developments are set out below.
---
Key takeaways
The Monetary Authority of Singapore (MAS) and the ABS are looking to introduce more robust measures for banks in Singapore to put in place to bolster the security of digital banking
The Info-communications Media Development Authority (IMDA) may require telecommunication companies, banks, and SMS aggregators in Singapore to register with the Singapore SMS SenderID protection registry
The ScamShield app, developed by the National Crime Prevention Council (NCPC) and the Government Technology Agency, is another avenue for consumers to seek protection from scams
MAS has not yet issued a notice or circular on the issue and there may be further updates in the future
In depth
Recent SMS-phishing scams
There has recently been a spate of SMS-phishing scams, targeting, in particular, customers of banks.
In late 2020, malicious actors diverted and used SMS one-time passwords (OTPs) to perform fraudulent credit card transactions worth SGD 500,000 and affecting 75 bank customers.1
More recently, in December 2021, nearly 470 customers of a major Singapore financial institution lost at least SGD 8.5 million to SMS-phishing scams.
In these most recent cases, fake SMSes appeared in the same thread as legitimate text messages previously sent by the bank for OTPs and transaction alerts. The scammers impersonated the bank, setting their sender IDs to be identical to that of the bank and thus causing it to appear in the same thread on the customers' mobile device. These fake messages claimed that there were issues with the customer's bank accounts or credit cards and instructed them to click a link, which led them to fake websites or requests for banking details.
These SMS scams are successful, firstly, because the grouping of fake messages with previous legitimate ones immediately makes them seem genuine. Secondly, phishing links in these fake SMSes are often shortened to disguise the actual URLs, making it difficult for victims to check their validity. Thirdly, the links lead to fake banking websites that also seem authentic.
The issue is not confined to Singapore. In the Philippines, the National Privacy Commission has received reports of mobile users receiving unsolicited SMS messages, allegedly due to contact information they provided in COVID-19 contact tracing and health declaration forms. The Canadian government has also drawn attention to the issue, as scammers there have similarly capitalised on the pandemic by pretending to be from assistance programs like the Canada Emergency Response Benefit and the Canada Recovery Benefit to target vulnerable Canadians. The messages involved included links that redirected recipients to seemingly legitimate sites which could then steal users' personal data, introduce mobile malware, or commit fraud.
Measures to bolster digital banking security
In response, on 19 January 2022, the MAS and the ABS announced that a set of additional measures to bolster the security of digital banking are to be introduced within the next couple of weeks. The measures being explored by the Banks in Singapore, in consultation with the MAS, include:
Removal of clickable links in emails or SMSes sent to retail customers;
Threshold for funds transfer transaction notifications to customers to be set by default at S$100 or lower;
Delay of at least 12 hours before activation of a new soft token on a mobile device;
Notification to existing mobile number or email registered with the bank whenever there is a request to change a customer's mobile number or email address;
Additional safeguards, such as a cooling-off period before implementation of requests for key account changes such as in a customer's key contact details;
Dedicated and well-resourced customer assistance teams to deal with feedback on potential fraud cases on a priority basis; and
More frequent scam education alerts.
These measures address the trap of fake links in scam SMS messages, and increase the likelihood that customers will be immediately notified of any fraudulent transaction or attempt to take control of their bank account. MAS is also intensifying its scrutiny of major institutions' fraud surveillance mechanisms to ensure they are adequately equipped to deal with the growing threat of online scams.
The Singapore SMS SenderID protection registry
The IMDA announced on 20 January 2022 that a national registry, called the Singapore SMS SenderID protection registry, will be rolled out. The IMDA urged all telecommunication companies, banks, and SMS aggregators in Singapore to register, and it reportedly may soon be made a requirement for these companies and organisations to do so.
Sender IDs permit the identification of the sender of an SMS message such that a word or phrase appears instead of a number. When scammers try to send messages using a registered sender ID, organisations may choose to block them from being sent. This prevents scammers from impersonating banks and other organisations, and specifically targets situations like the most recent incidents.
The Singapore SMS SenderID protection registry had been in its pilot phase since last August. OCBC Bank, Lazada, and Singapore Post are reportedly among the organisations that have registered.
However, experts maintain that a better approach would be for banks not to use SMS at all, and instead rely on notifications from the bank's applications, portals or websites to send messages to customers. This is especially so given that there is still room for manipulation: Scammers can simply alter the sender ID slightly, for example, "" instead of "Bank".
Additionally, the success of the registry relies on the participation of the abovementioned companies and organisations. Registration is not yet a requirement, though more than 2,100 people have signed an online petition to make it mandatory.
Other initiatives by the IMDA include blocking numbers that are commonly spoofed and prefixing incoming international calls with "+" to alert the public to a potential scam call.
ScamShield
Another avenue for protection is the ScamShield app, which was jointly developed by the NCPC and the Open Government Products team, a unit in the Government Technology Agency. The app filters scam messages using artificial intelligence and can also block calls from numbers reported by users, or those on a list maintained by the Singapore Police Force. Between the app's launch in November 2020 and August 2021, the app had blocked about 8,600 phone numbers, and users had reported 1.4 million suspicious SMS messages via the app.
The model is trained to recognise words often used in fraudulent texts, including "loans", "gambling", and "repayments". It then looks at how these words are used in combination with each other.
The app may not always be effective at filtering all scam messages, as there are reportedly ways to work around it. We would advise caution in relying solely on the app as the only means of filtering scammers.
While the threat of scams cannot be eradicated, especially given the speed at which scammers adapt, these measures may provide barriers to counter at least some vulnerabilities that come with online banking. In tandem with these measures, as MAS maintains, customer vigilance remains of paramount importance.
---
1 https://www.mas.gov.sg/news/media-releases/2021/sms-one-time-passwords-diverted-to-perform-fraudulent-card-payments
---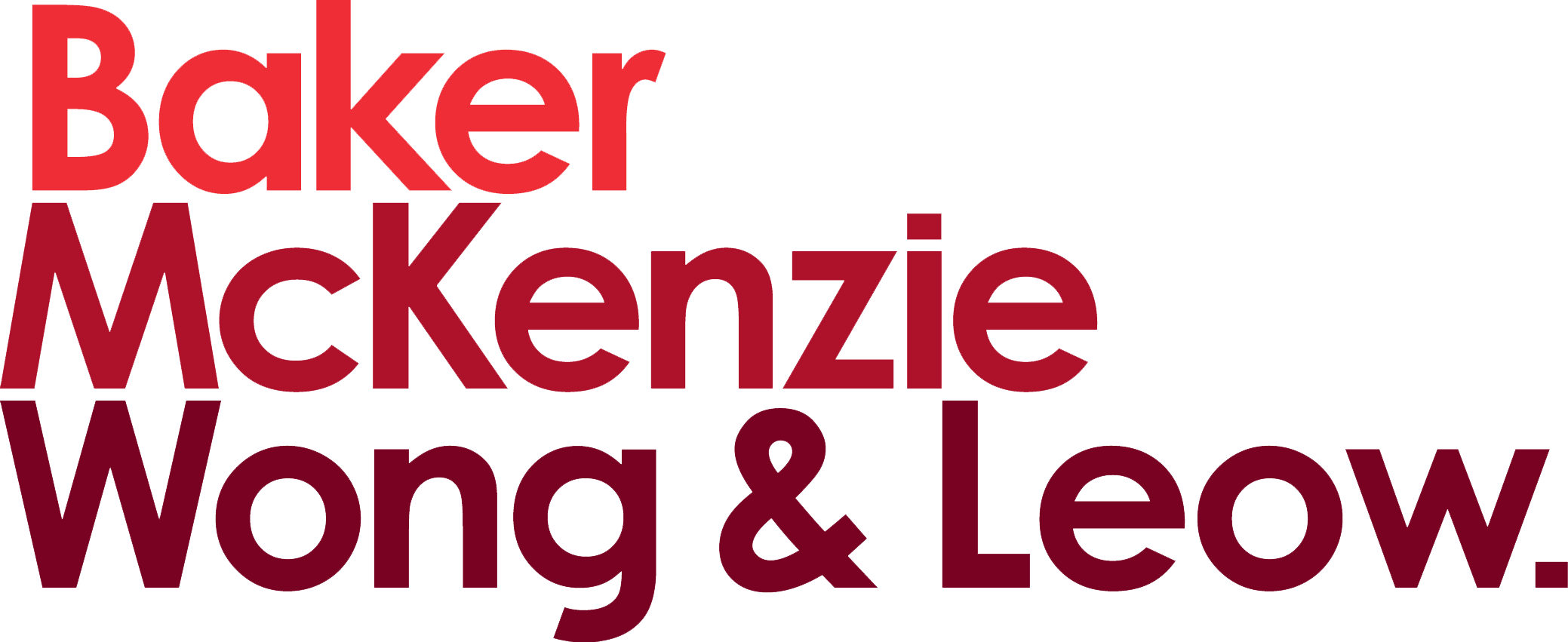 © 2022 Baker & McKenzie.Wong & Leow. All rights reserved. Baker & McKenzie.Wong & Leow is incorporated with limited liability and is a member firm of Baker & McKenzie International, a global law firm with member law firms around the world. In accordance with the common terminology used in professional service organizations, reference to a "principal" means a person who is a partner, or equivalent, in such a law firm. Similarly, reference to an "office" means an office of any such law firm. This may qualify as "Attorney Advertising" requiring notice in some jurisdictions. Prior results do not guarantee a similar outcome.