In brief
Just one week following the release of the draft Rules concerning the Standard Contract for Cross-Border Transfers of Personal Information ("Draft China SCCs Rules") (see our prior client alert), the Cyberspace Administration of China (CAC) finalized and issued the long-awaited Measures for the Security Assessment of Transfers of Data Abroad ("Measures") on 7 July 2022. The Measures provide the implementation rules and guidelines concerning the security assessment mechanism for cross-border data transfers (CBDT) outside of China, as established in China's three overarching data protection laws, the Cybersecurity Law (CSL), the Data Security Law (DSL) and the Personal Information Protection Law (PIPL). The Measures will take effect and will be implemented from 1 September 2022. Companies will have a grace period of six months to comply with the Measures.
---
Click here to access the full alert.
_______________________________________________
Zhenyu Ruan is a senior counsel and Yangdi Zhao and Cora Wu are associates of FenXun Partners which is a premier Chinese law firm. FenXun established a Joint Operation Office with Baker McKenzie in China as Baker McKenzie FenXun which was approved by the Shanghai Justice Bureau in 2015.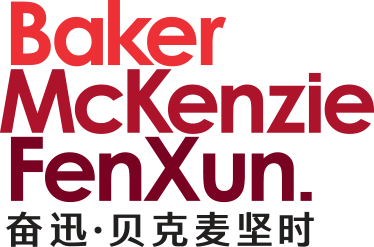 Baker & McKenzie FenXun (FTZ) Joint Operation Office is a joint operation between Baker & McKenzie LLP, an Illinois limited liability partnership, and FenXun Partners, a Chinese law firm. The Joint Operation has been approved by the Shanghai Justice Bureau. In accordance with the common terminology used in professional service organisations, reference to a "partner" means a person who is a partner, or equivalent, in such a law firm. This may qualify as "Attorney Advertising" requiring notice in some jurisdictions. Prior results do not guarantee a similar outcome.
This client alert has been prepared for clients and professional associates of Baker & McKenzie FenXun (FTZ) Joint Operation Office. Whilst every effort has been made to ensure accuracy, this client alert is not an exhaustive treatment of the area of law discussed and no responsibility for any loss occasioned to any person acting or refraining from action as a result of material in this presentation is accepted by Baker & McKenzie FenXun (FTZ) Joint Operation Office.